HPL Marine plywood
| | |
| --- | --- |
| material quality | other ( Eucalyptus) |
| wood | HPL |
| bonding strength | Ⅰ(NQF) |
| Plywood type | 3-ply |
| Formaldehyde emission standard | E1 |
| specifications | 1220*2440*7mm; |
| producing area | GuangZhou |
| grade | Grade one |
| application | indoor |
| transport package | Standard export package, pallet packing |
| specifications | Standard wood export crates |
| trademark | Yieldea |
| provenance | China |
| | |
| --- | --- |
| Product specification | 2440 × 1220 × 7mm / 11mm / 14mm / 17mm / 20mm, 23mm |
| core material | first class eucalyptus core (by machine splicing process) |
| adhesive water | WBP environmental protection glue |
| moisture content | ≥ 6% ≤ 14% |
| formaldehyde emission | E1 ≤ 0.5mg/m |
| product density | 650-750 kg/m |
| Surface quality | 1.0mm HPL veneer |
| Waterproof standard | BS 1088-1: 2003 marine plywood; |
| packing | plywood, plywood tray |
【HPL Marine Plywood】Series products adopt bs1088 standard craft, adopt the first class eucalyptus wood core (adopt machine splicing technology) and WBP glue, have weather resistance and very good waterproof and moisture-proof function, can boil for 72 hours not to open glue; plate density, high strength, good smoothness. Suitable for building decoration and furniture with waterproof and moisture-proof requirements in inland or coastal areas, such as all kinds of public spaces, noble residences, resort hotels, wooden buildings, transportation stations, outdoor gardens and stages, rail transit (high-speed rail, motor car), Subways, etc.), shipbuilding (cruise ships, yachts, offshore platforms, etc.), vehicle modifications (passenger cars, saloon cars, special vehicles, etc.), airport construction (airport decoration, boarding bridge boxes, etc.), industrial manufacturing (logistics, mines, equipment, cold storage, etc.), Automatic line, etc., can be customized according to customer needs.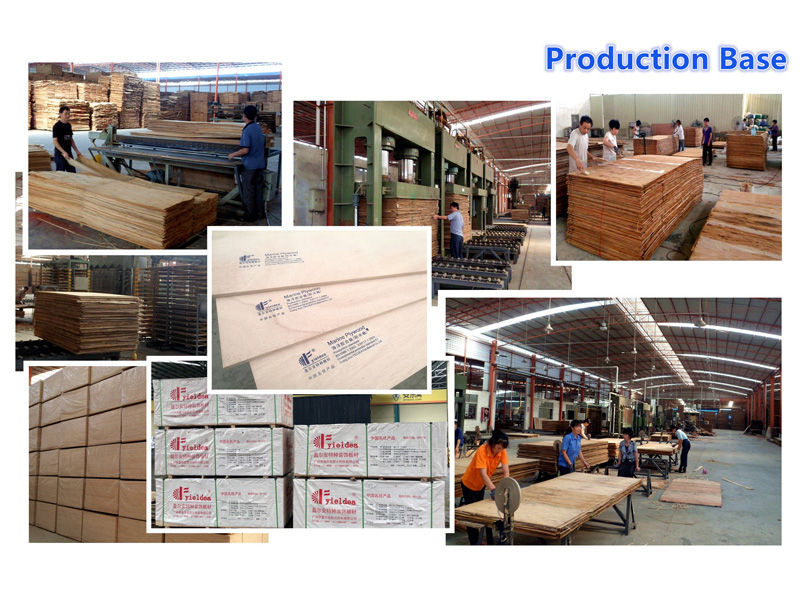 【HPL Marine Plywood】 Product usage instructions
1、For special multi-purpose plywood, various technical indicators of different models of the product need to be detailed before use.
2、At the bottom of the plate when unloading, four pieces of wood cushion about 100mm × 100mm are used, so the plate should not be placed directly on the ground, and the height of the plate should not exceed two meters.
3、The plate should be stored in an environment that avoids direct sunlight, drying and ventilation. Use within 12 hours after opening the box to avoid changes in moisture content of the sheet. For unused plates, wrap in carbon wrap with plastic film to avoid moisture entry.
4、In mass processing, please take a few sheets of test before batch production.
5、In the course of use, if you have any questions, you can contact the salesman or call the service hotline: 86-4006600896.